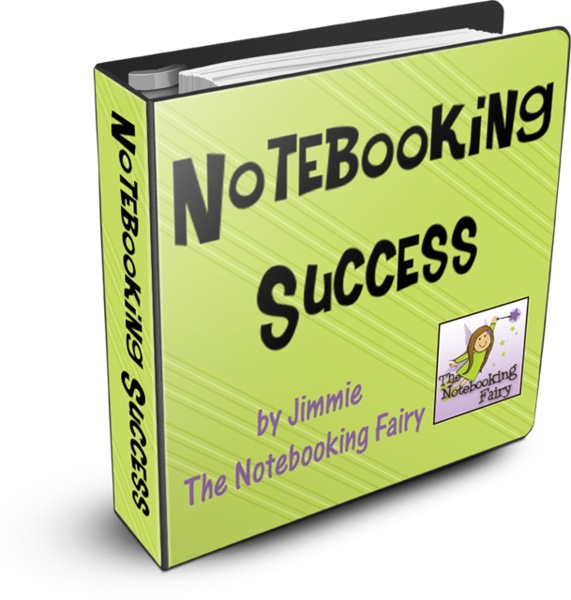 This is my first giveaway ever, and I'm very excited about it. I'm pleased to be able to offer what I believe is a very valuable resource. I'll be honest, I didn't know the difference between
lapbooking
and
notebooking
until I attended a work shop at the HEAV conference this past June. While I like lapbooking, notebooking seems easier to incorporate into homeschooling on a regular basis. The sample work I saw was absolutely amazing! Here are a few examples:
If your child likes to doodle, then notebooking will give it direction and purpose, but in a fun, artistic and academic sort of way. It reminds of me of Waldorf lesson books. Children create their own text books. Art is interwoven into the lesson, making the work so much more meaningful and something that will be enjoyed for years to come.
Notebooking is not just for the younger kids. In fact, over at
Harmony Art
blog she wrote about how her high schoolers utilize notebooking and how much effort is actually required to complete a page. It's so much easier to use a computer, copy and paste Google images and be done with it. But notebooking requires more creativity, diligence and patience to pull it all together. The research and organization of concepts must still be done, but pulling it all together with just the right sketch or illustration is how the unique masterpiece comes to life. There is something special about work done with the hands.
Notebooking can be utilized across all disciplines. Because it's impossible to keep all of your child's work, notebooking pages stand out as a sort of scrapbook representation of work completed. The personal attention and detail really stand out during portfolio reviews. Young people never forget work that is infused with their artistic visions.
Upon first glance, notebooking may seem very simplistic. On the contrary, notebooking allows for deep creative expression and allows a child to show true understanding of a particular subject area. How do you get started? I always like to use a guide when embarking on a new journey. I have two children who are six years a part in age. I like that
Notebooking Success
gives me specific pointers on how to make notebooking a success for each child's grade level.
Don't forget to leave a comment to enter the Giveaway. There will be 5 total prizes awarded. Enjoy the notebooking journey!
a Rafflecopter giveaway