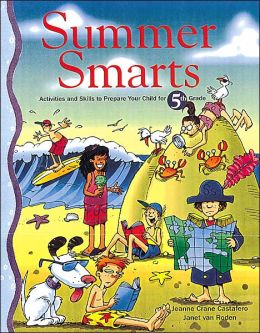 I have many friends who say they wish they could homeschool. But because of finances, fear, or a multitude of other reasons, they do not. Summer presents the perfect opportunity for parents whose children attend traditional school to homeschool. Gone are the pressures of homework, reports or tests. Instead parents can take advantage of the extra time to focus on the interests of their children in subjects like music or art. It is also a great time to brush up on areas where your children may be struggling. Summer Smarts is a bridge curriculum that reviews skills from the previous year,while preparing children for the coming school year. It does not have to be drudgery or boring. Instead of flash cards, think board games. If your child needs to reinforce Algebra skills, the I Have, Who Has? card game may be just the resource that makes the difference between struggling and thriving in Algebra once school begins. Who doesn't love a card game!
If your child is a sports fanatic like my KingMan, then The Math of Sports may be just the book he or she needs to work through for the summer. If you are not sure where to find great resources to use for summer homeschooling, try Rainbow Resource. Their prices are cheap and the website descriptions are extensive and very helpful.
Lionheart is spelling non-traditional words such as "game mode" because he loves to play Minecraft. Any skill you practice regularly tends to improve. Lazy Sunday afternoons are perfect times to spend 1-2 hours homeschooling before hitting the pool as a reward. This morning I reviewed base 10 with Lionheart. Before long he made his own discovery - 10 ten bars make 100. It was amazing to behold!
Approaching learning in this way teaches a very valuable lesson - learning is fun and does not have to end in June.